Looking for a great flight or an unforgettable gift? You've come to the right place
Who hasn't dreamt of being in the paraglider's shoes on a sunny day and being able to see the world from above? One thing's for sure, having experienced it hundreds and hundreds of times, the best jump will always be the first.
So don't hesitate, give yourself a treat!
While some people are fascinated by flying in the air, others are rather reticent or reserved. But one thing is certain: at the end of your tandem flight, your only wish will be to book your next flight.
Every year, hundreds of curious people put their trust in our school's tandem paragliding pilots to enjoy a marvellous experience.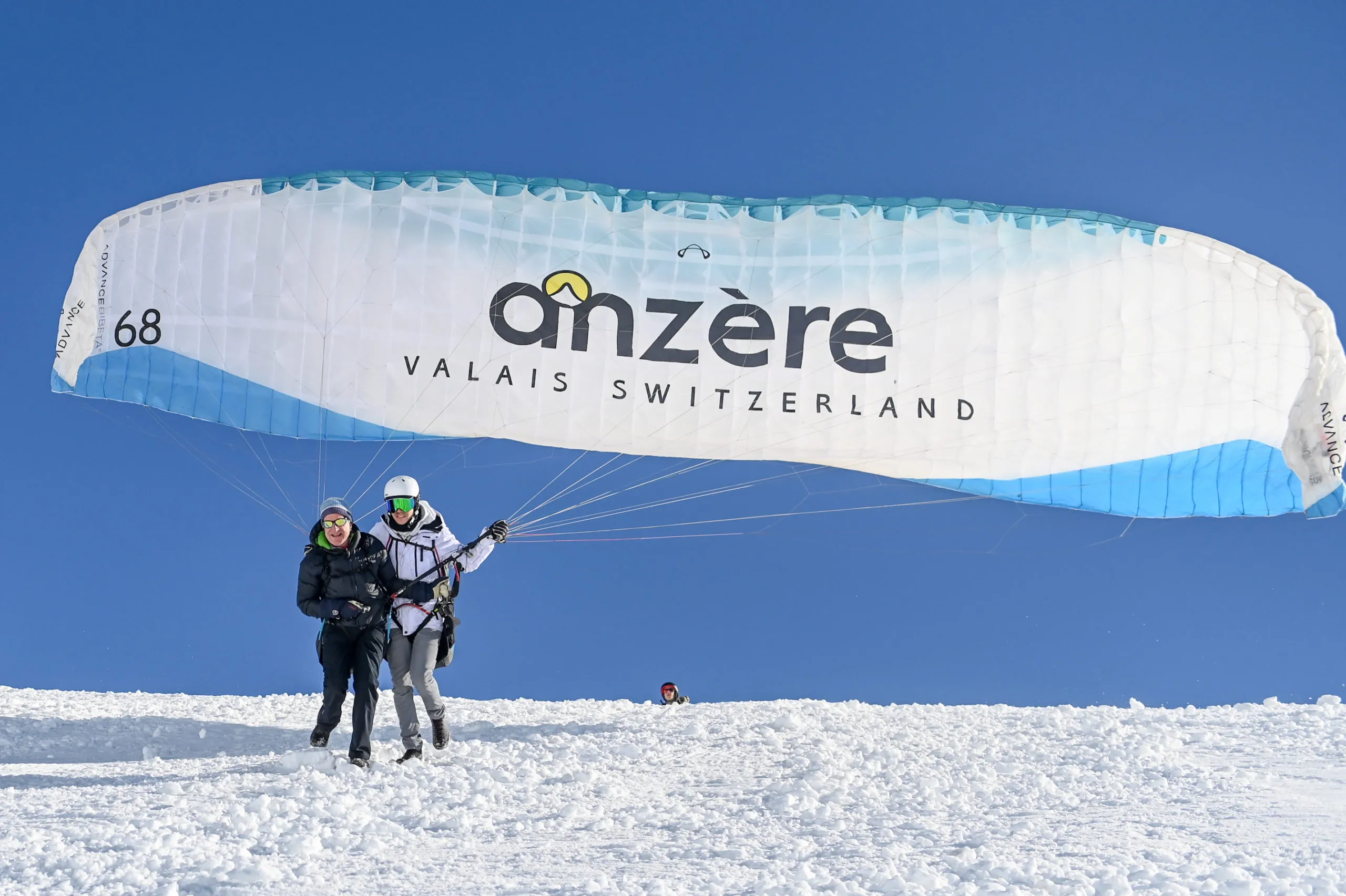 Be careful not to confuse paragliding with parachuting – it's a classic confusion. To avoid any further confusion, remember that a parachute takes off from a plane, whereas a paraglider descends a slope.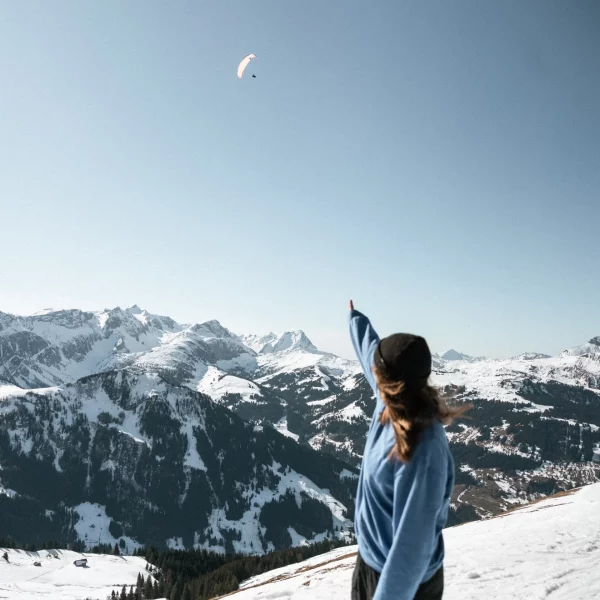 1 - To fly
The sensation of flying simply can't be explained, it has to be experienced. In paragliding, depending on your mood, the flight can be peaceful or acrobatic.
2 - To enjoy
An average flight time of more than 25 minutes allows you to enjoy the scenery and admire the world around us. So let's make the most of it!
3 - For fun
It's a leisure activity! There's nothing like flying a tandem paraglider to enjoy yourself in complete safety and ask your pilot to do some tricks.
Book your tandem paragliding flight now so you can fly, enjoy and have fun!
If you're still hesitating, we recommend that you offer a flight to someone you know and attend their flight!